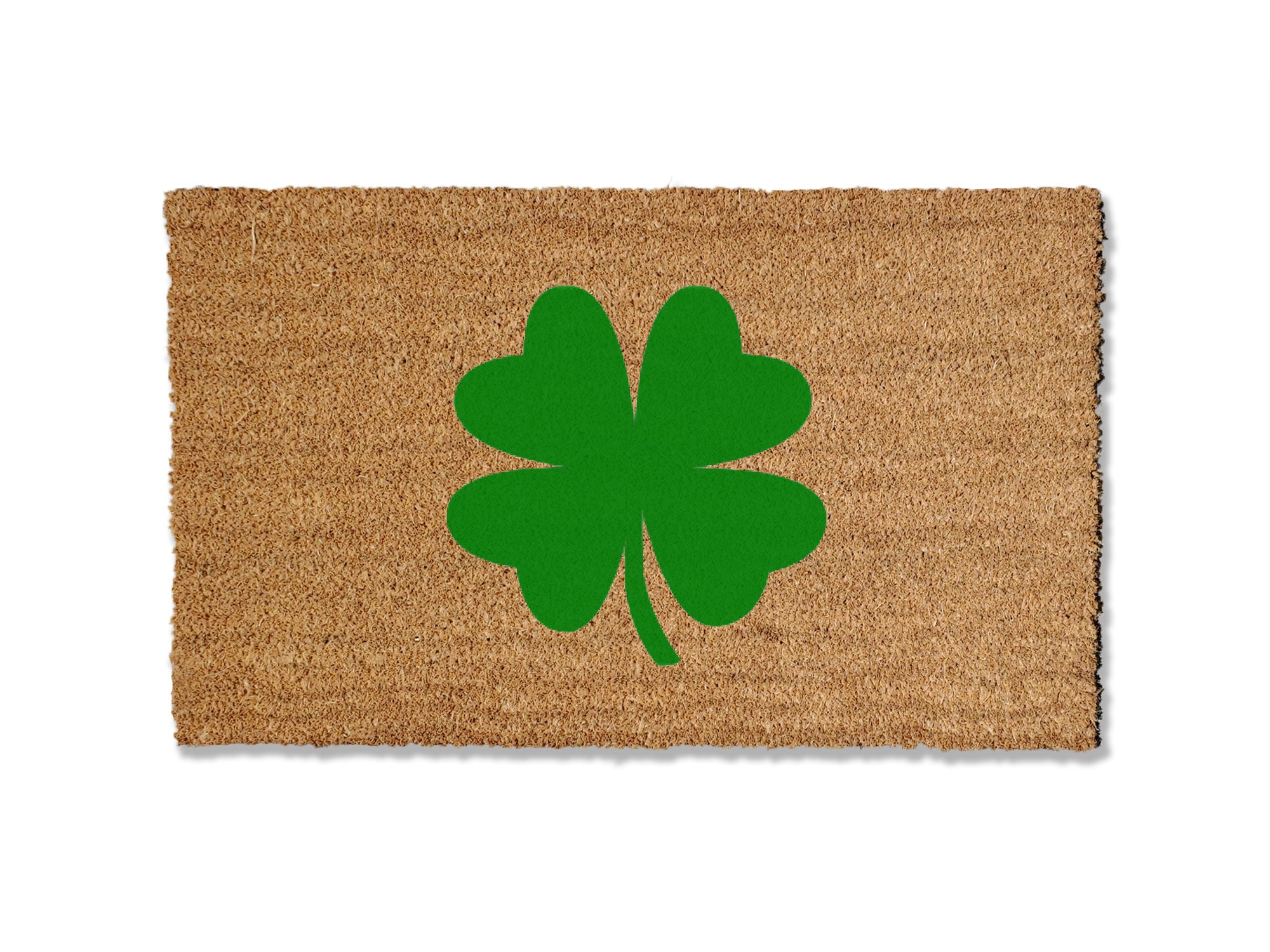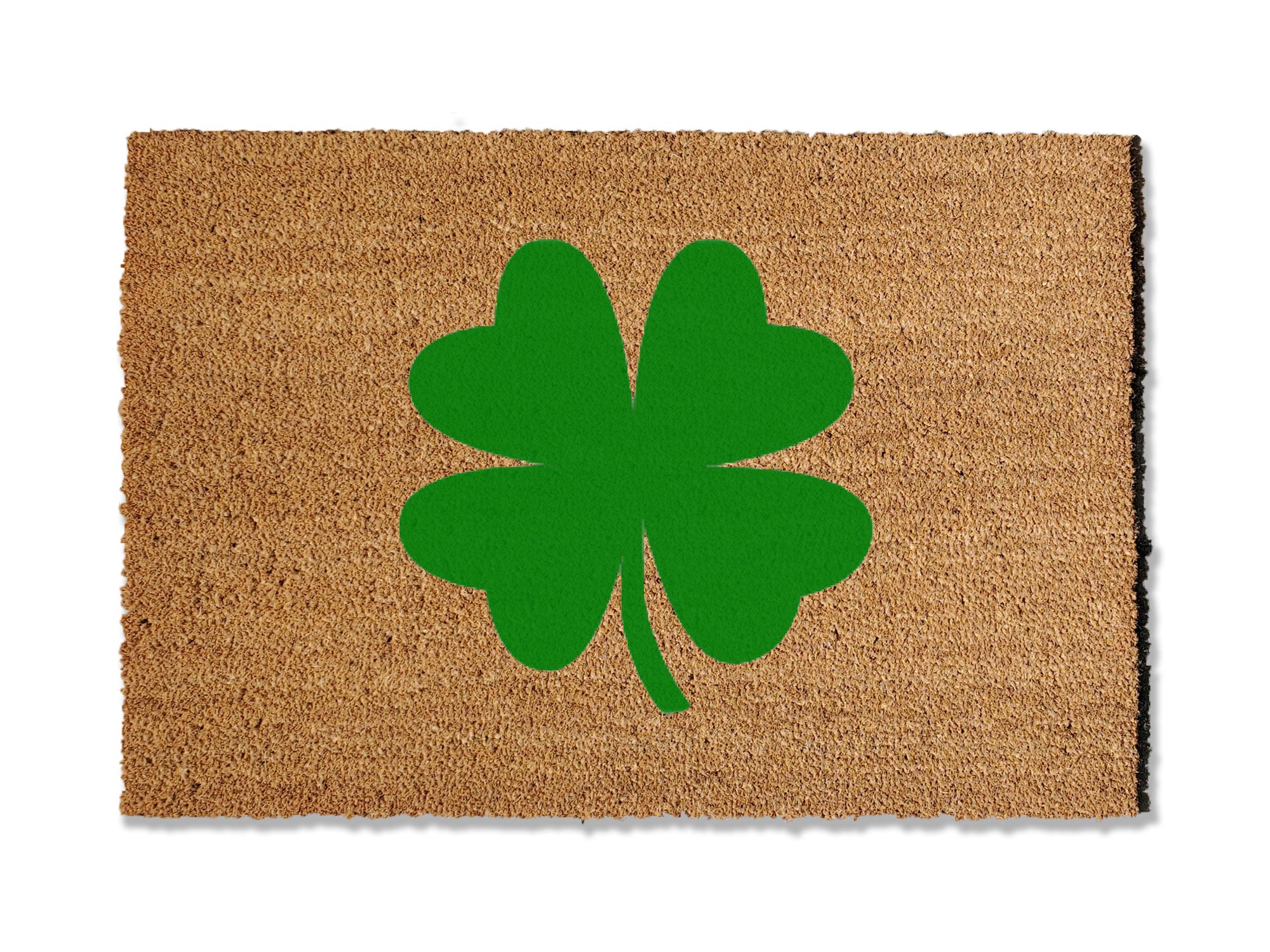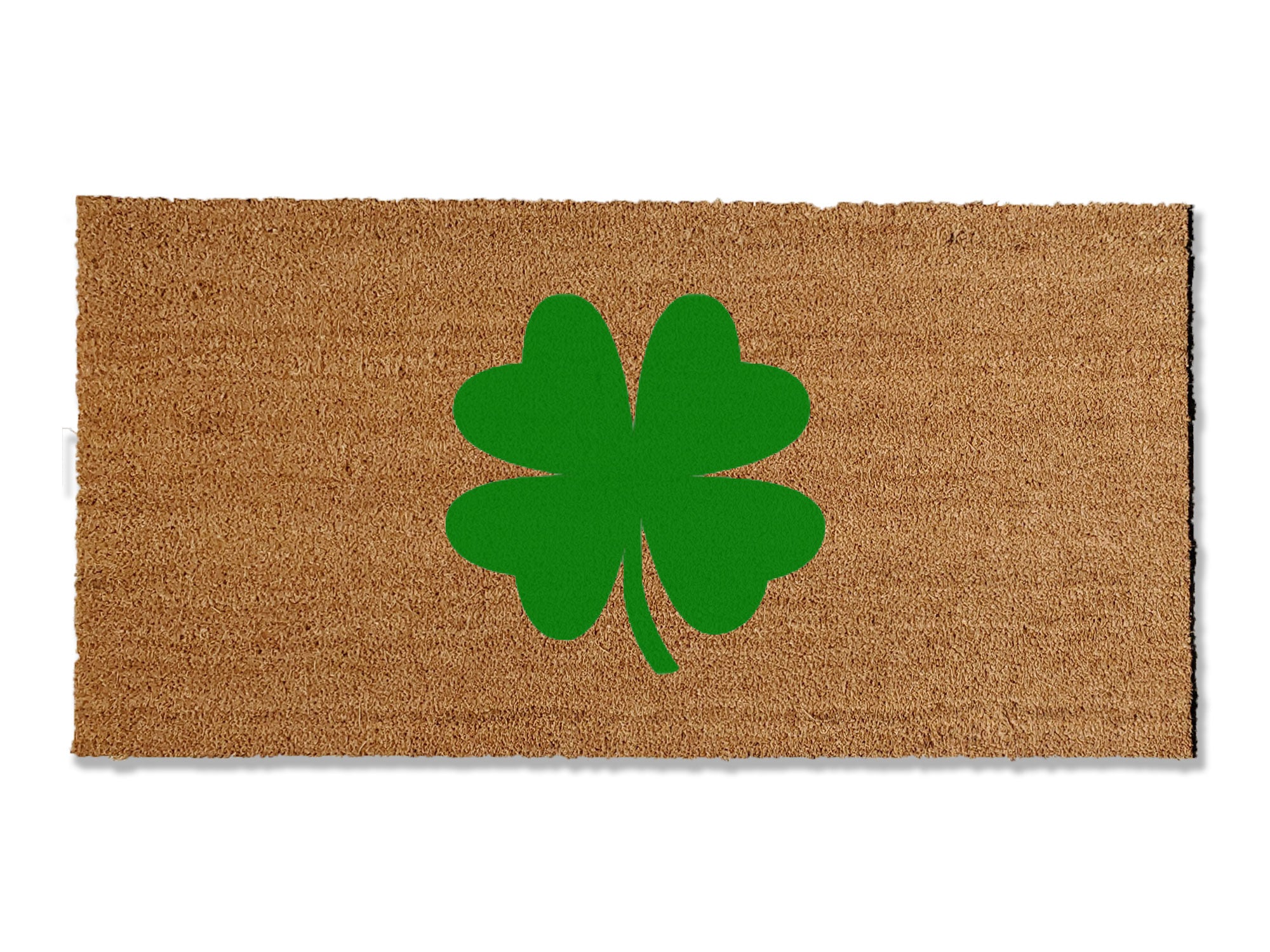 UncommonDoormats
St. Patrick's Day Shamrock Doormat, St Patty's Day, Luck of the Irish
This is the perfect doormat to welcome your guests into you home for St Patrick's Day. This doormat is bound to bring you good luck. 

The coir doormat is 1/2-inch thick, ensuring a sturdy and reliable surface for wiping off dirt and debris from shoes. Its anti-slip PVC backing provides stability, keeping the mat firmly in place and preventing accidental slips.
Say goodbye to dirt and mess, as this coir doormat traps and stops dirt from entering your home, keeping your floors cleaner for longer. Its practicality and stylish design make it an ideal choice for housewarmings, birthdays, or weddings, making it a thoughtful gift option.
A coir doormat can be placed inside or outside. However, coir doormats should not be getting wet, you should place it in a sheltered and covered location where it is protected from direct exposure to rain or water.
Regularly shake or beat the mat to remove dirt and moisture. It is common for the coir doormats to shed. Do not wash or use cleaning chemicals on it.